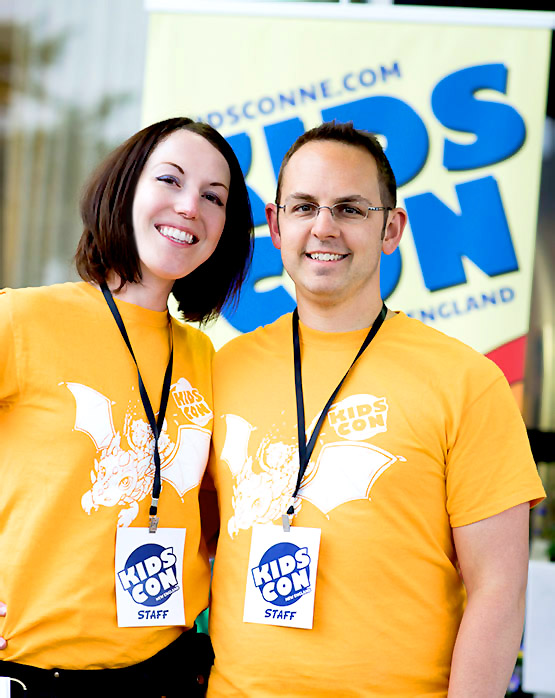 Kids Con New England® is the first and only comic book convention just for kids in New England! Our focus is on family friendly comics, art, and fun activities, inspiring creativity and learning, promoting art education and literacy through comics, cartooning workshops, games, and more!
Meet comic book creators and artists, entertainers, enjoy jedi training, playing with pirates, superheroes and princesses meet and greets, fun games, mask making and other crafts, costume contest, coloring contest, learn cartooning and other creative workshops, kids sketch-off, and more! This is an event you don't want to miss! 😀
It started in January 2014, when comic book artist and art educator Emily Drouin felt the need for an interactive kids friendly area at comic conventions, where families can participate in cartooning workshops, hands on arts and crafts, facepainting, and other entertainment, as well as hang out with superheroes, fun costumed characters, and share her love of art and comics. Emily's first two kids con events were at the Rock Comic Expo and Kids Conn at Hartford Comic Con in spring 2014. There was such a positive response and everyone had so much fun, that she was quickly asked to do other kids con events at comic conventions and fairs throughout New England, and so Kids Con New England® was born!
Check out this year's Activities & Programming! Join the fun, Get Tickets!
See our Kids Con NE Tour Dates. Follow and like us on Facebook and Instagram!
Emily promotes art education and the joy of reading through her super colorful all ages sci-fi adventure comic book series, EPLIS, and coloring activity books. Check out her work at epliscomic.com and emilyatplay.com.
Contact us about having Kids Con NE at your event and other inquiries: info@kidsconne.com
Come Join the Fun!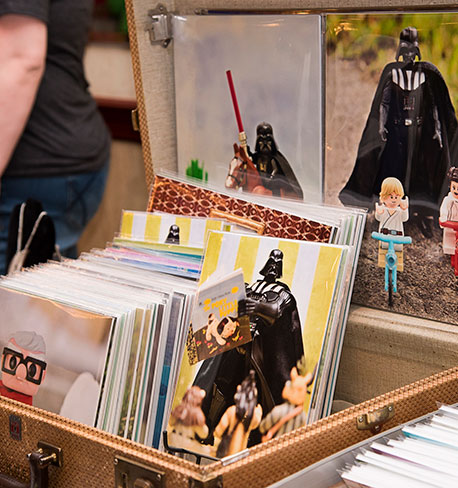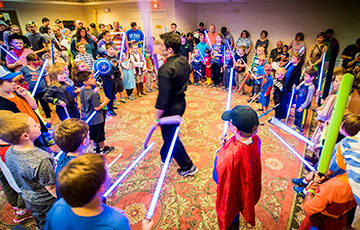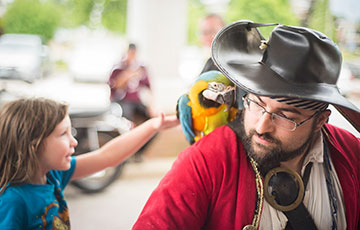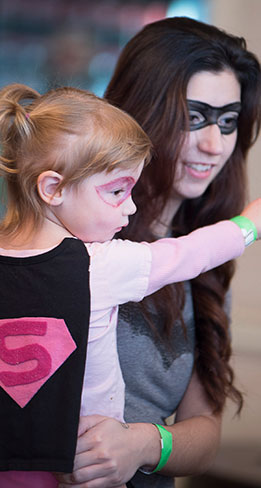 Kids Con 2017
Tons of awesome artists, activities, meet super heroes, sing with princesses and so much more!
Join Us!
Kids Con is awesome!! It's hard to raise good nerds if you take them to a con and there is no place for them! We love Kids Con!
- Parent at Granite State Comic Con 2015
Very well done! My 3 daughters had an awesome time and they were still talking about it at bed time. The vendors were all appropriate and engaging. The drawing activities were very cool and the kids loved Jedi training. The kids kept talking about how funny he was and it was great for them to get the energy out.
- Parent at Kids Con New England, 2016
We had a great time today! The kids had a lot of fun, and enjoyed all the drawing, coloring comic pages, and Star Wars (lightsaber fights, and R2D2). The artists and creators that you picked to be on artist alley were spectacular.
- Parent at Kids Con New England, 2016