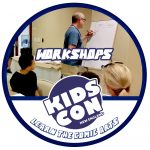 Workshops:
Amherst Workshop Room: (coloring & activity pages available all day while supplies last)
10:30 – 11:15 – Drawing Franken-Creatures – Presenter: Jennifer E. Morris. Join illustrator Jennifer E. Morris for a monstrously fun drawing workshop.  Learn how to combine parts of existing animals in new and interesting ways to create a creature that is all your own.  All you need to bring is plenty of imagination.  (For all ages) 
11:30 – 12:15 – Character Design – Presenter: Zak Shapiro. Learn to design your very own cartoon character! We'll help you generate ideas for your own character, compose your character using basic shapes, and help you get the most out of your cartoon by using exaggeration. (For all ages) 
12:30 – 1:15 – Build a Lightsaber -Presenter: Emily Drouin – Build your own light saber and hilt. (Kyber crystals not included) (For all ages)
1:30 – 2:15 – Write a Superhero Story – Presenter: Joshua Dahl – Have you ever wanted to tell your own superhero origin story? Come and create your own in this fun workshop. We'll bring the pencils, you bring the imagination! (For all ages)
2:30 – 3:15 – Create a Comic Book – Presenter: Chris Watkins – Making comics is fun, and maybe easier than you think! In this workshop, you'll learn how to make different kinds of minicomics and pick up some tips on how to tell great stories with pictures. (For all ages)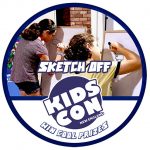 3:45 – 4:30 – Sketch-Off – Presenter: Emily Drouin – Battle to win the title of Sketch-off Champion! Win Prizes! (For all ages)
Hollis Workshop Room: 
10:00 – 10:30 – Mask Making – Presenter: KC Staff – Create a fun comic book character mask using stencils or create your own unique character using your imagination! Makes a fun addition to your cosplay costume! (For all ages)
10:30 – 11:15 – Dinosaurs vs. Puppies – Presenter: Dani Jones – Learn about Dani's children's book, Dinosaurs vs. Puppies (Stan Lee's Kids Universe): a silly comparative book that encourages children to accept themselves the way they are, no matter what others think. Then learn how to draw dinosaurs and puppies from the book! (For all ages)
11:30 – 12:15 – Create a Puppet – Presenter: Faith Occhipinti – Create your own puppet! (For all ages)
12:30 – 1:15 – Nature Crowns and Cuffs – Presenter: Tinkergarten – Kids can design their own crowns and cuffs with paper, tape, nature treasures and, most importantly, their imagination! This activity provides the context to create self-designed nature crowns, which helps kids take on new identities with greater ease.  A strong practice of pretend play helps develop imagination along with critical skills like communication, executive function skills, and creativity. (For all ages)
1:30 – 2:15 – Wind Flags– Presenter: Tinkergarten – Kids will create their own wind flags using material, markers and small sticks. Wind flags are a perfect tool for make believe play. We have seen wind flags transformed into the decoration for a fort or castle, a horse, a witch's broom, the ringmaster's staff in a pretend circus and more. Not only do wind flags help kids make fast friends with wind, the flags have proven to be magical toys that lead to hours, even days of play.  (For all ages)
2:30 – 3:15- Animal Gas – Presenter: Breadwig Ballinger – In this fun and silly presentation, experience Breadwig's scratch & sniff book Animal Gas  then learn to draw some characters from the book! (For all ages)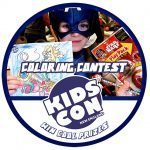 3:30 – 4:15 – Coloring Contest – Presenter: KC Staff – Show off your coloring skills and win cool prizes! (For ages 12 and under)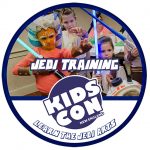 Activities:
Northwood Suite: 
Jedi Training – Presenter: Rising Storm Training Academy – Learn the jedi arts with Sensei and Jedi Master Nathan Porter! (Ages 4+):
10:00 – 10:45 – Jedi Training
1:00 – 1:30 – Jedi Training
1:45 – 2:15 – Jedi Training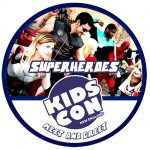 11:00 – 11:45 – Ask a Superhero & Trivia Contest – Presenters: The Hero Army, Cosplay for a Cause, The Guardian Legion – Learn about your favorite superheroes, villains and ask them questions! Meet Spiderman, Deadpool, Wonder Woman, and many more! Then test your knowledge and win prizes in their trivia contest! Great photo opportunities and get autographs! (For all ages)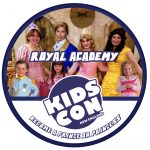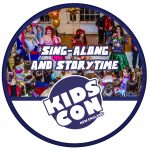 2:30 – 3:00 – Sing-along & Storytime with Moana, Maui & Friends – Presenters: Icequeen Cosplay Princess Parties – Meet, learn, sing & dance with Moana, Maui & other Disney friends! (all ages)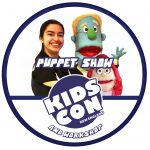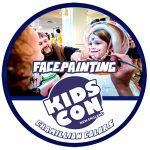 Main Ballroom: 
Artist Alley – Artists, creators, vendors, facepainting, balloon art, BB8 and more!
Strike a Superhero Pose! – Fun Time Events – Capture your family in a fun environment of your choosing! Whether on the starship Enterprise or in Gotham City, with our interactive Green Screen Experience you can be anywhere you want to be!
Castle Grounds: 
Pirate Camp – Presenters: Northeast Buccaneers – Learn to be a pirate and earn pirate certificate as an official honorary member of the Northeast Buccaneers!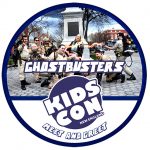 Ghostbusting Fun – Presenters: Baystate Ghostbusters – Who you gonna call? Ghostbusters! Meet them & learn how to bust some ghosts!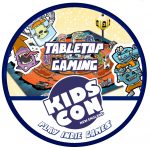 Gaming:
Chesterfield Gaming Room:
10:00 – 5:00 – Table Top Gaming – Presenters: GMG and more TBA – Learn to play fun indie games! Games to be announced soon. (For all ages)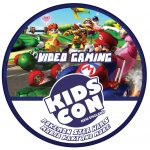 Bedford Gaming Room: 
10:00 – 5:00 – Video Gaming – Presenter: Gamer's Sanctuary :
Pokémon Ultimate Gym Leader Battle* – Defeat any gym leader and win a badge! *($1 Entry Fee. For all ages)
Star Wars Light Saber Duels, Star Wars Kinect, Mario Kart, Pokémon Stadium and more! (Free for all ages)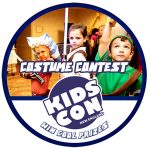 Ashwood Court: 
3-3:45pm – Kids and Family Costume Contest – Win Prizes! (For all ages) 
11-2pm – Food Concessions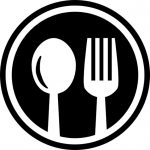 Shade Bar & Grill: 
6:30am – 11pm – On-site Restaurant 
Do you have a fun idea for a workshop and/or would like to participate? Let us know! 😀